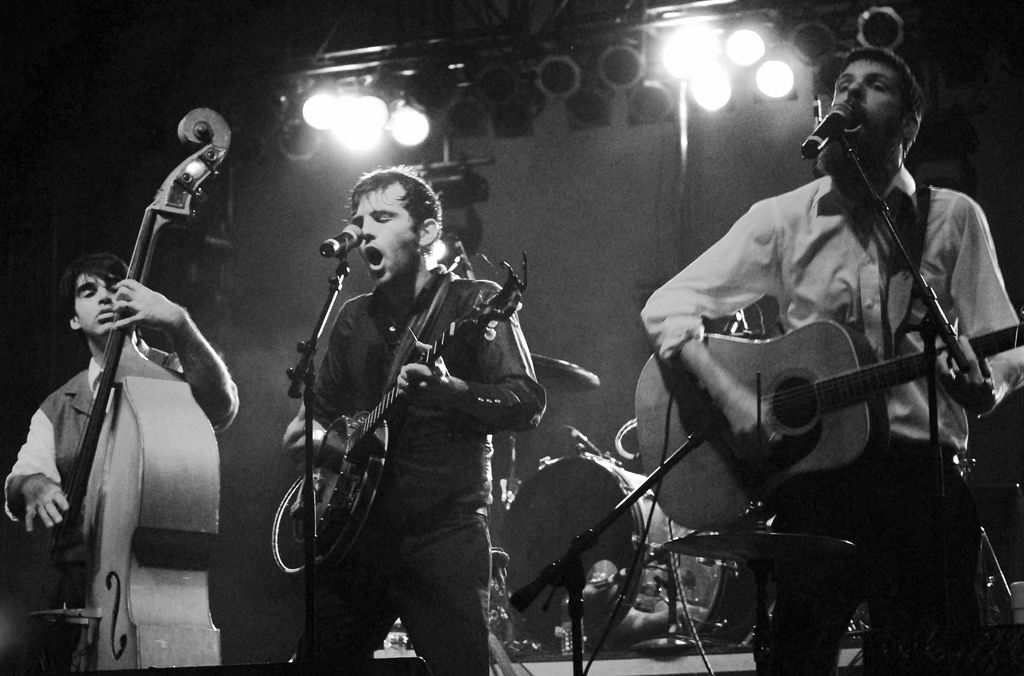 You know what makes this guitar teacher happy? Travis-picking while watching squirrels run in the yard, great vocal harmonies, and whenever my students request an Avett Brothers tune. This song features all three (note: squirrels not included). The happiness is almost too much to bear.
If you haven't heard of The Avett Brothers, and you like alt-country, you should check these guys out. The San Francisco Chronicle's says they have the "heavy sadness of Townes Van Zandt, the light pop concision of Buddy Holly, the tuneful jangle of the Beatles, the raw energy of the Ramones." "Tuneful" is right--these guys were born with that melody-making-microchip you can't find in stores.
This is one of those great guitar songs that's simple enough for beginners and also offers a challenge to advanced guitarists. The chords and strumming are straightforward. Fingerpickers will have fun with the Travis-picking solo I arranged, in tab below the chart. I'll also upload a guitar pro version of the tab so you can hear what it sounds like.
Enjoy the music.