 Welcome to the home of
FRUSTRATION-FREE
GUITAR LESSONS
FRUSTRATION-FREE
GUITAR LESSONS
I truly feel like you are walking me through the complete process of learning to play.
Strum the Right Way
in 10 Minutes
UNLOCK THE FREE VIDEO
You'll learn:
The 4 principles of good strumming
How to read strumming diagrams
The most popular strumming pattern ever
Get the
Strumming Video
Learn how to strum the right way in just 10 minutes.
Get the Heartwood Guitar Instruction
FREE Campfire Singalong Songbook
20 CLASSIC SONGS your friends will love
Beatles - Petty - Johnny Cash - Eagles - John Denver - Dylan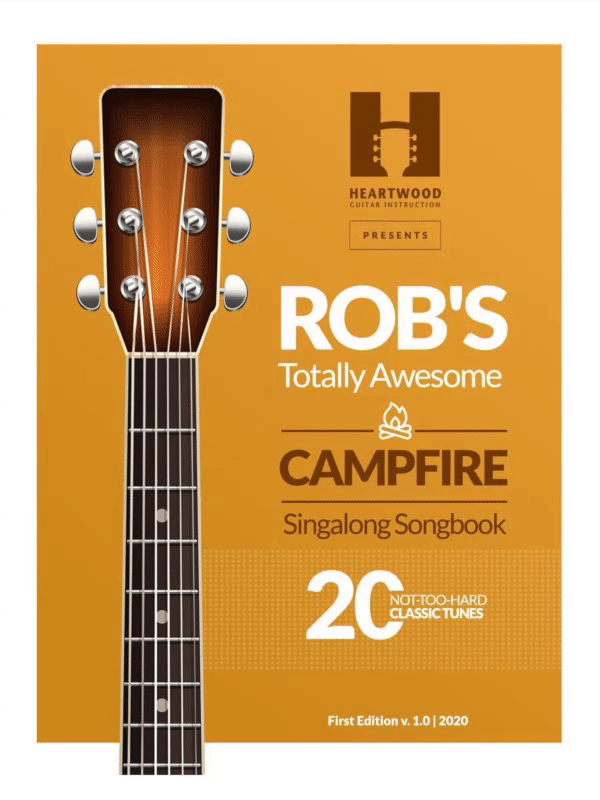 ABOUT ROB
Hi, I'm Rob Hampton.
Since 2003, I've introduced hundreds of private students to the guitar, from 4-year-olds to CEO's of Fortune 500 companies.
And through this site, I've helped over 29 million guitarists.
I love helping everyday people have extraordinary experiences making music.
I help the music teaching community through my book Rob's Totally Awesome Guitar Teaching Handbook and my other website, GreatestGig.com.
In my spare time, I like to rock climb, play with my three little boys, and daydream about my next trip to Joshua Tree National Park.